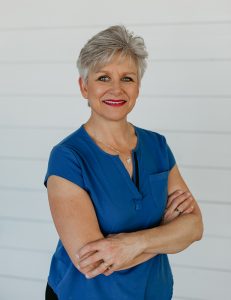 Patricia L. DeCino, DDS
Dentist
Dental School: University of Colorado School of Dentistry
Began practicing dentistry in 1999
General and restorative dentistry
Pediatric, cosmetic and preventive care
Dr. DeCino cares deeply about her patients. She understands the importance of dental health and a confident smile as it relates to a patient's overall health and well-being. She is committed to providing her patients with high quality, technically current and friendly dental experience. She ensures that her patients are offered a safe and comfortable environment.
Dr. DeCino belongs to the American Dental Association®, the Colorado Dental Association, the Colorado Prosthodontic Society and the Metropolitan Denver Dental Society.
Dr. DeCino is a Colorado native, living, working and playing in Jefferson County. Among her greatest accomplishments, Dr. DeCino completed dental school while raising two active young boys. She has trained for and completed 13 full marathons, including the New York and Boston marathons. She continues to run and stay physically active.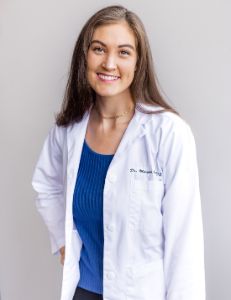 Dr. Morgan Greve, DDS, is a native of Cincinnati, Ohio. She completed her undergraduate studies in nutrition and business at The Ohio State University and went on to earn her Doctor of Dental Surgery degree with honors from The Ohio State University College of Dentistry. As a general dentist, Dr. Greve is devoted to providing quality, rewarding and compassionate care to every patient that she cares for. She is excited to build these meaningful relationships at DeCino Family Dentistry and is committed to ensuring the health and beauty of your smile.
In her free time, she enjoys the outdoors, traveling, and spending time with her family, friends and her dog, Mabel.
Meet Our Team
In everything we do here at DeCino Family Dentistry, we place the needs of our patients as our highest priority. Our amazing team adds a warm and inviting feel to the practice, and we always strive to help you feel more at home with us. If you want to know more about our team and our dentists in Lakewood, Colorado, please call us today at 720-279-9401 and schedule a visit with Dr. Patricia L. DeCino and Dr. Morgan Greve!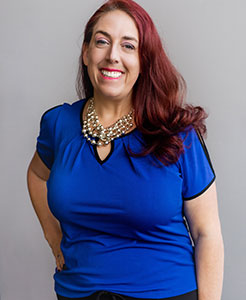 Christie
Financial Coordinator
Hi, I'm Christie! I began at DeCino Family Dentistry as a Scheduling Coordinator in October 2016. I now am the Financial Coordinator and Team Lead and I oversee all aspects of our front office procedures. I bring 17 years of dental experience to our team. Dentistry is truly my passion and I work hard to provide each of you with a comfortable and personalized experience. I love seeing patients transform from fearful to brave, shy to outgoing, and self-conscious to smiling! I've traveled to Nicaragua twice on a dental/medical mission with BMDMI and enjoy working with the people of Nicaragua. I hope to be able to go back again next year! I am married to my wonderful husband, Josh, of 14 years and together we have two wonderful boys: Teagan and Trace. In my free time, I enjoy camping, fishing, traveling, watching movies, and cuddling with my boys!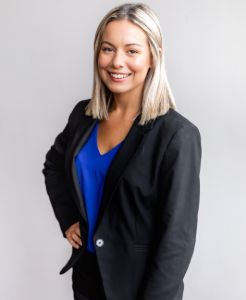 Hi, I am Emma! I am the patient coordinator at DeCino Family Dentistry. I just recently moved to Colorado from my home state of Wisconsin. In my free time, I love to discover all of the beautiful things that Colorado has to offer, cook, camp, read and most of all, spend time with my very fluffy dog, Lua. I also play the violin, drums and some piano. I am so excited to work with such an amazing team and to meet all of you!
Mikkelle
Marketing Coordinator
Hello! My name is Mikkelle and I am the Marketing Coordinator here at DeCino Family Dentistry. I moved here from my home state, South Dakota, one year ago and absolutely love all of the outdoor activities that beautiful Colorado has to offer! I own and run a photography business, so joining DeCino Family Dentistry as the marketing coordinator fit right up my ally. I am the one behind all of our social platforms, and I absolutely love bringing creative ideas to life to build and grow the DeCino brand! In my free time you can find me taking photos, traveling, or doing anything involving the outdoors!
Hey Y'all! I am Samantha! I am a Dental Assistant and originally from the Lone Star State, Texas! I spend most of my free time planning my wedding as I recently became engaged to my Fiancé, Geno! I come from a big family, being one of 5 siblings all with names that begin with an 'S'. My 3 nieces and 2 nephews love to visit as much as they can too! I also love exploring the colorful Colorado and spending time hanging out with my 6-month-old Malti-Poo, Daisie. My favorite snack is rainbow goldfish, so make sure to smile back next time you are in the office!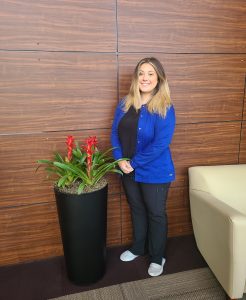 Hi! I am Lexa! I am a dental assistant, and I am a proud Denver native. I love to indulge in all the state has to offer, especially fishing, hiking and all the fun local spots in the city. When I find free time, there is a good chance that I am roller blading or exploring the state with my friends or family. I am a big baseball fan and music lover. I play the violin and listen to all genres of music. I am honored to be a part of DeCino's team, and I look forward to meeting you!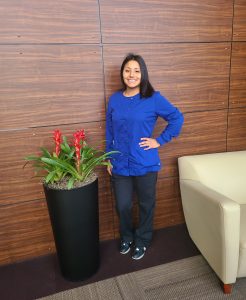 How is it going? I am Sahira; I am a dental assistant at DeCino Family Dentistry. I was originally born in Mexico, but I have been raised in Colorado most of my life. I love the beautiful views, the amazing hikes and the great culture! What I enjoy the most is having get-togethers with my family, taking my friend Canela (Cinnamon) to the dog park or on hikes, and going out with my boyfriend and friends. But what I also enjoy the most is seeing people leave with beautiful smiles on their faces! See ya at your next appointment, do not forget to floss!